Uden Pilates Retreat: Chez Mouret
23rd – 26th January 2015 | Andillac, France.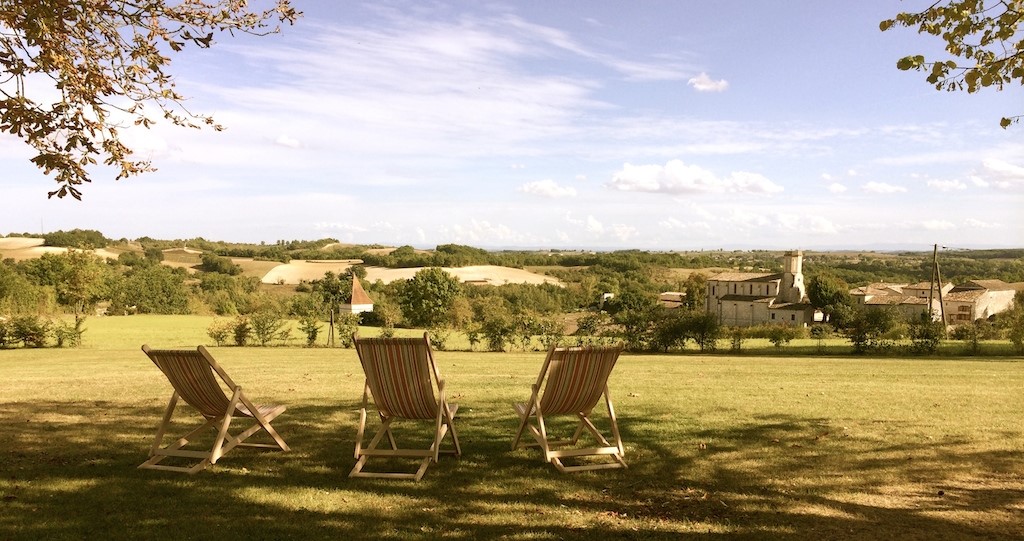 Indulge your mind, body and soul.
This retreat is all about you. 4 days of pure, unadulterated me-time as you dine on wholesome yet invigoratingly healthy food, enjoy long country walks, flex and stretch with daily Pilates classes and - of course - take some well deserved relaxation time in the gym, sauna or simply sprawled across your luxurious bed.
You'll leave this retreat as a relaxed, healthier and stronger person.
Your retreat will include:
3 hours of Pilates classes with Becky (daily)
Daily guided meditations with Carly (no experience is necessary) supporting you to relax, focus and balance.
Accommodation in contemporary barn conversions with luxurious en suite bathrooms
Nutritious and wholesome breakfast
Healthy two-course lunch
Healthy two-course dinner + half bottle of local wine for those that fancy a glass
Bottled water throughout
Use of the tennis courts, gym & sauna
'Guided tour' around Saint Antonin Nobel Val
Travel Suggestions
Travel to Mouret is the attendees responsibility. There are a number of airlines that fly into Toulouse (the closest airport) daily and students are advised to book ahead to avoid disappointment.
Transfers
Transfers are not included in the price however, car hire is reasonable and the route from the airport to Mouret will take approx. one hour.
Guideline Schedule
Subject to change
Friday 23rd January
Arrival & welcome reception
Tour of Mouret
Optional pre dinner sunset walk
Introduction to Pilates
Guided meditation
Dinner, sauna, relaxation
Saturday 24th January
Breakfast
Country walk
Morning Pilates
Lunch
Relaxation, play tennis
Afternoon Dynamic Pilates
Guided meditation
Dinner
Movie time
Sunday 25th January
Breakfast
Early morning Pilates
Market day at Saint Antonin
Late lunch
Relaxation time
Evening Pilates
Daily meditation
Dinner
Movie / Games / Relatation
Monday 26th January
Breakfast
Morning country walk
Final Pilates session
Guided meditation
Light lunch
Depart for airport
Private Sessions: Carly will be offering private reiki sessions. A treatment will help you to release thoughts, feelings and emotions that are not serving you and uplift your potentials. Following a treatment you will feel balanced and at peace, this refreshed state of being will support you to gain clarity in your life, insights often surface during or after a session.
Sessions are offered at a special rate of €35 for 40 mins
Please note spaces are limited, if you would like to pre-book please email iam@carly-grace.com
About Carly
Carly is a Reiki Master, Sound Healer and Light-Grids Practitioner, she worked as Co-Director of the London College of Spirituality hosting inspirational events with guests from around the world and co-hosted Spiritual and Sound Healing retreats in the UK and abroad. Carly offers treatments at Triyoga and group meditation and sound events in Shoreditch House and High Road House in London.

For more information please visit www.carly-grace.com
Book your place today!
EMAIL
PHONE
07540 530 135